NORINCO Releases the Belt and Road Brochure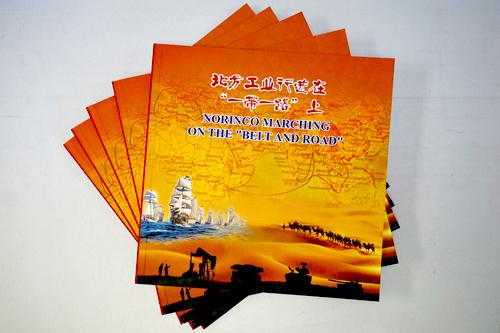 NORINCO recently released the publicity brochure titled NORINCO Marching on the Belt and Road.
The brochure comprehensively illustrates NORINCO's preemptive advantages and remarkable achievements along the Belt and Road as a pioneer and leader of Chinese military trade, an important team to implement China's Going Global strategy, and a leading force in the internationalization of the weapon industry.
The brochure includes new materials on the basis of the Belt and Road achievement exhibition, incorporates NORINCO's achievements in "five sectors and global coordination", and covers the progress on major projects, corporate culture and employee development. Consisting of seven chapters – caring leadership, backbone of defense cooperation, oil and gas industry pioneer, emerging force of mining development, builder of exemplary project, pioneer of civilian product cooperation and practitioner of social responsibilities, the brochure presents an all-round picture of NORINCO's outstanding contributions to the implementation of the Belt and Road Initiative and its accomplishments in branding, technological and business model innovation, and capability enhancement for international operation. Distributed among NORINCO's domestic and foreign partners as well as important customers, the brochure has taken positive effects.