Survey of Pt-Pd mine in Zimbabwe passes expert review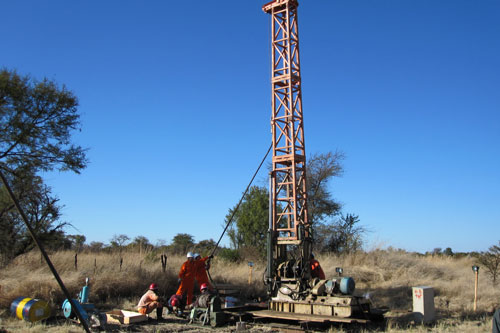 On November 10, the "general and detailed survey of Pt-Pd mine in Hopewell in Zimbabwe", a project under the Central Geological Exploration Fund, successfully passed expert review.
This is a special project on the risk survey of overseas mineral resources under the Central Geological Exploration Fund jointly set up by the Ministry of Land and Resources (MLR) and Ministry of Finance. 124955.95 meters have been drilled, which is 181.89% of the task assigned by MLR, and an ultra-large Pt-Pd ore deposit with multiple metals has been explored. Basic information about the ore deposit in Hopewell has been ascertained, including the shape, scale, form, grade and thickness changes, distribution, and hydraulic, environmental and geological conditions, providing the geological reference and resource guarantee for project development and further survey.
At the meeting, the experts reviewed the project report and examined the project expense settlement report. After a series of sections, such as review of project materials, listening to report, Q&A and collective discussion, the experts agreed that the project has provided comprehensive and all-round materials, and the work quality complies with relevant regulations and norms. They all agreed the project should pass the review.