Wet-type copper refining project in Myanmar passes technological authentication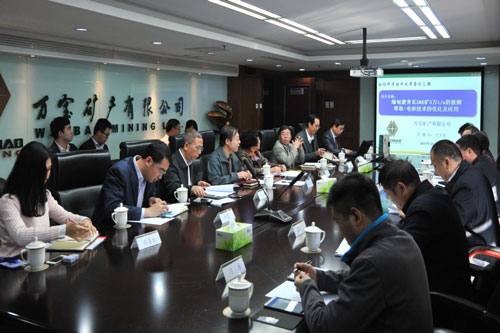 On October 28, the "Technical Study and Industrial Application of Wet-type Copper Refining Process at Monywa S&K Mine in Myanmar" successfully passed technological authentication.
Seven experts on mineral development were invited from the Institute of Process Engineering of the Chinese Academy of Sciences, Beijing General Research Institute of Mining & Metallurgy (BGRIMM), General Research Institute for Nonferrous Metals, China ENFI Engineering and China Railway Resources Group to form the authentication committee. They listened to the technical report made by the project team and reviewed relevant materials. Based on inquiries and discussions, the authentication committee agreed that the project features technological advancement, environmental friendliness and substantial economic benefits and positive social effects. Having reached the world-leading level in the field of wet-type copper refining, the technology has vast application prospects.